Welcome to the Law Offices of Kayce C. Staehle, PLLC
Your Trusted Ally in Estate Planning, Elder Law, and Probate
Our expert team at the Law Offices of Kayce C. Staehle, PLLC takes pride in helping our clients across Mooresville, Huntersville, Denver, Davidson, Concord, Charlotte, and beyond navigate the complexities of estate planning, elder law, and probate. With exclusive expertise in these areas across Iredell, Mecklenburg, Cabarrus, Catawba, and Lincoln Counties, our dedicated and compassionate team works tirelessly to safeguard your assets and provide peace of mind for your family's future.
Secure Your Legacy with Our Comprehensive Estate Planning Services
At the Law Offices of Kayce C. Staehle, PLLC, we understand the importance of ensuring your legacy is protected and your loved ones are taken care of. Estate planning is more than drafting a will. It's about creating a comprehensive strategy that considers all your assets, including real estate, financial investments, businesses, and personal belongings. From simple wills to complex trust structures, we'll guide you in formulating a comprehensive plan that minimizes tax liabilities and maximizes your legacy's value for the generations to come.
Our Services
Expertise Across Key Practice Areas
Led by Attorney Kayce Staehle, we specialize in offering comprehensive services in estate planning, including estate administration, wills, and trusts. Our focus extends to elder law, providing proficient asset protection, Medicaid planning, and special needs planning. As a knowledgeable probate lawyer, Kayce Staehle offers comprehensive guidance during the probate process, helping to ease the burden during challenging times.
PROTECT YOUR FAMILY LEGACY
The process of planning for your estate's future can seem daunting. We are here to guide you through every step, from creating a will to establishing trusts, ensuring your assets are distributed according to your wishes.
CARE FOR AN AGING LOVED-ONE
Protecting your assets from potential medical expenses is crucial. Our team is skilled in advising on Medicaid planning and providing strategies to secure your hard-earned assets.
AVOIDING PROBATE
Losing a loved one can be a challenging time. We strive to streamline the probate process, alleviating the administrative burden and ensuring a smooth transition during this difficult period.
Proficient Elder Law Services to Safeguard Your Assets
With the rising costs of healthcare and long-term care, protecting your assets while qualifying for Medicaid can be a complex task. We aim to provide you with effective strategies in Medicaid planning, ensuring your assets are preserved while securing the necessary care for your golden years. We also specialize in special needs planning, helping families create a secure financial future for their loved ones with special needs without jeopardizing their eligibility for essential government benefits.
Experience
We offer 20 years of experience in the intricacies of elder care law, wills and trusts, and estate planning
Compassion
We provide a supportive, clear understanding of your options regardless of what services you require
Leadership
As a certified mediator, our clients benefit from our intentional, collaborative, supportive approach
Law Offices of Kayce C. Staehle, PLLC:
Our Attorney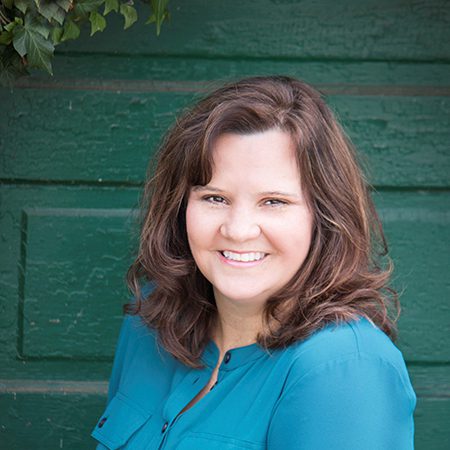 Book A Free Call
WE OFFER COMPLIMENTARY CONSULTATIONS FOR ALL YOUR ESTATE PLANNING NEEDS.
PLANNING YOUR ESTATE IS ESSENTIAL NO MATTER HOW OLD YOU ARE OR YOUR SITUATION IN LIFE. IF YOU HAVE YET TO ESTATE PLAN, LET OUR FIRM HELP YOU WITH ALL ASPECTS OF THE PROCESS.
Navigating Probate with Compassion and Efficiency
The probate process can be complex, time-consuming, and stressful, especially when dealing with a loss. Our experienced probate lawyer, Kayce Staehle, can help ease this burden by efficiently navigating the probate process on your behalf. From validating the will to identifying and inventorying the deceased's assets, paying outstanding debts, and distributing the remaining assets to the beneficiaries, we aim to make this process as smooth as possible.
At the Law Offices of Kayce C. Staehle, PLLC, we understand that your family's future and well-being are paramount. We offer personalized attention to each case, working closely with our clients to understand their unique circumstances and needs. Our extensive expertise across Mooresville, Huntersville, Denver, Davidson, Concord, Charlotte, and beyond ensures we are well-positioned to deliver the highest quality legal services.
OUR CLIENT SUCCESS STORIES
"I have known Kayce for years and would trust her completely with any legal situation you may have."
– VON JAZBEC
"Very professional, courteous and well prepared staff!"
– JANET BOYD
"Kayce and the entire team … are great to work with. Professional, responsive, and prompt."
– DAVID DOWDY
"…very professional and thorough in every aspect of the process!"
– KAREN TOVAR
Knowledgeable Team Dedicated to Your Needs
Our team at the Law Offices of Kayce C. Staehle, PLLC is more than just a group of legal professionals. We are your partners in planning your future and preserving your legacy. We're committed to understanding your unique circumstances and providing personalized solutions that meet your needs. With our experienced estate planning lawyer, wills and trusts attorney, elder law attorney, Medicaid planning attorney, special needs planning lawyer, and probate lawyer at your service, we have the knowledge and expertise to guide you through these legal matters with competence and compassion.
Whether you're wondering how to start a will, how long the estate planning process takes, or how to protect your assets from being depleted by Medicaid, our team is ready to answer all your questions. We aim to demystify these processes, making estate planning and elder law accessible and understandable for all our clients.
Trust Us to be Your Ally
Navigating the intricacies of estate planning, elder law, and probate law requires a trusted ally. Let the Law Offices of Kayce C. Staehle, PLLC, be that ally for you and your family. Our commitment to providing comprehensive, competent, and compassionate legal services in Mooresville, Huntersville, Denver, Davidson, Concord, Charlotte, and surrounding areas is unwavering. With us, you can be confident in the security of your family's future.
Choose Action. Choose Security. Choose Us!
Don't wait until it's too late. Make the decision today to secure your family's future with our expert legal services. Reach out to us and let our experienced team at the Law Offices of Kayce C. Staehle, PLLC guide you through the journey of estate planning, elder law, and probate.
Take action now! Secure your family's future! Reach out today!